In 197 B.C., a real-life drama of conspiracy, murder and bribes would result in a decree, carved in stone, and placed in a temple, to reinforce the rule of a 12-year-old pharaoh. It was carved in two languages, and in three different scripts, so everyone would be able to read it. Millenia later, in 1799, this same stone would be discovered in the wall of a French fort in the Nile Delta region of Egypt near the present-day town of Rashid, or as the French called it, Rosetta.
The Rosetta Stone was the key to understanding ancient Egyptian hieroglyphs. Before this stone was found, many historians believed each hieroglyph was a word, object or idea. The Rosetta Stone showed that words were made of hieroglyphs that represented sounds, as well as hieroglyphs that represented ideas and objects. That changed everything. The Rosetta Stone unlocked the secrets of the Ancient Egyptians, written in temples, tombs and monuments.
The real Rosetta Stone is at the British Museum in London, but this week-end, I got to see the fort and touch the wall where the Rosetta Stone was found. I visited the Rashid Museum where there is an exact replica of the stone. I marvelled at the same neat lines of Greek, demotic and hieroglyphic text that Jean-François Champollion used to interpret the ancient language.
Needless to say, it was super exciting.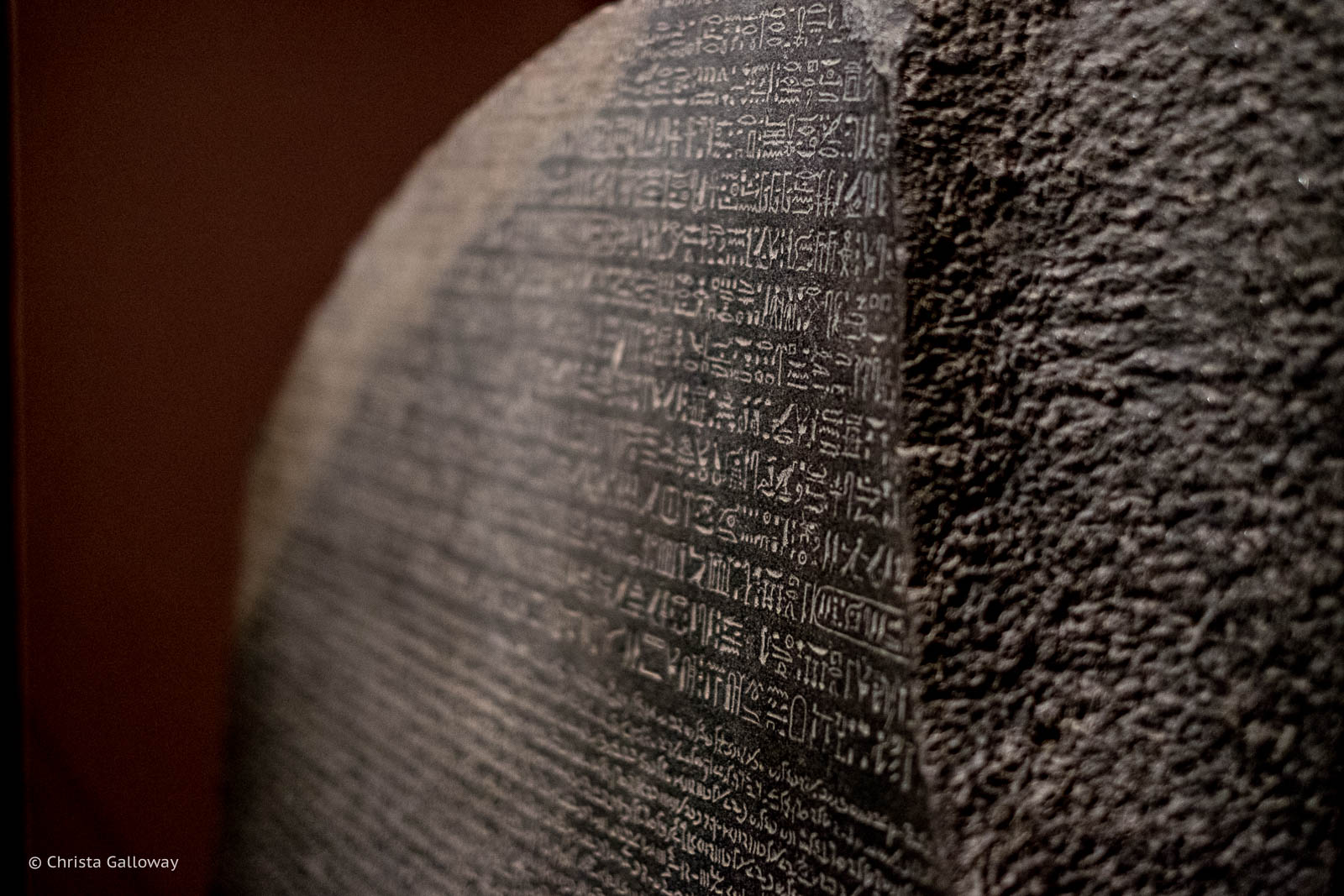 There is an exact replica of the Rosetta Stone at the Rashid Museum.
The fort where the Rosetta Stone was found was called Fort St. Julien. Now it is known as the Citadel of Qaitbay and a mosque has been built within it's walls.