I'm told that free stores are common in the west. Before coming to Whitehorse, my virgin Ontario ears had never heard of such a thing. A store... that's free? But the tales are true. Our little Free Store in the Hamlet of Mount Lorne is fairly small but the odd treasure can be found.
Are you curious what we found today? Come join me on a tour and find out...
The Mount Lorne Free Store
This is where the magic happens.
Mile 9 Dump Recycling
Every week we come and drop off our garbage and recycling and every week I take a peek at the free store. I spent weeks looking for a sofa with no luck. This time I was hoping for a coffee table or a television stand.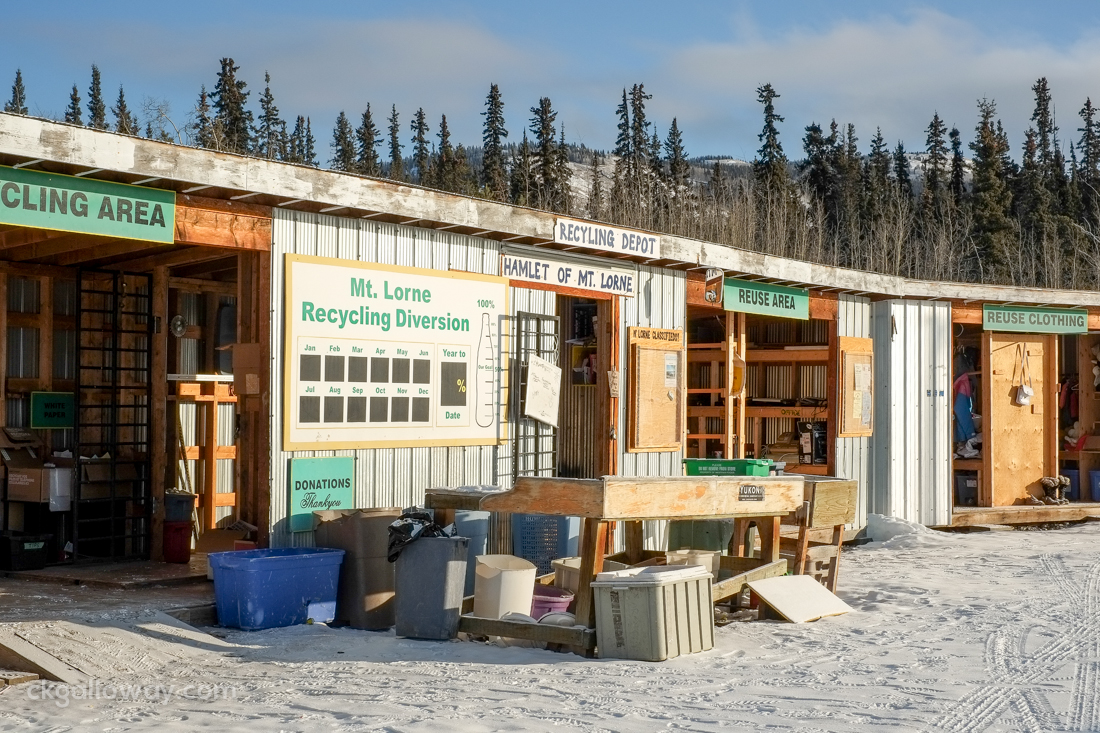 The Free Store
Across from the recycling is the Free Store where you never know what you will find.
Books in the Re-use Area
This is like a library without the overdue fines and the paperwork.
Random stuff
You'll find lots of randomness in the Re-Use area. It's fantastic.
The Re-Use Area
This is where I found my wine glasses and soy sauce dispenser from last week.
Foosball table
Alas, if only I had the room.
The Re-use Clothing Section
There are lots of kids clothes here. With Oscar growing like a weed, it's a great place for all his clothes that are too small. This section also has a selection of hockey equipment, kids snow suits and winter boots, among other things.
Vacuum Graveyard
This one I don't quite understand. Either they are broken vacuums or Yukoners believe that a light dusting of snow and a few months frozen solid help improve the functionality of the average vacuum.
Our find
It was a train table and the sign said "Complete Train/Toy Table - no train though"
The island of Sodor returns
We sadly had to give up Oscar's lovely train table, made by Grandad, painted by Mummy, when we left because of lack of space.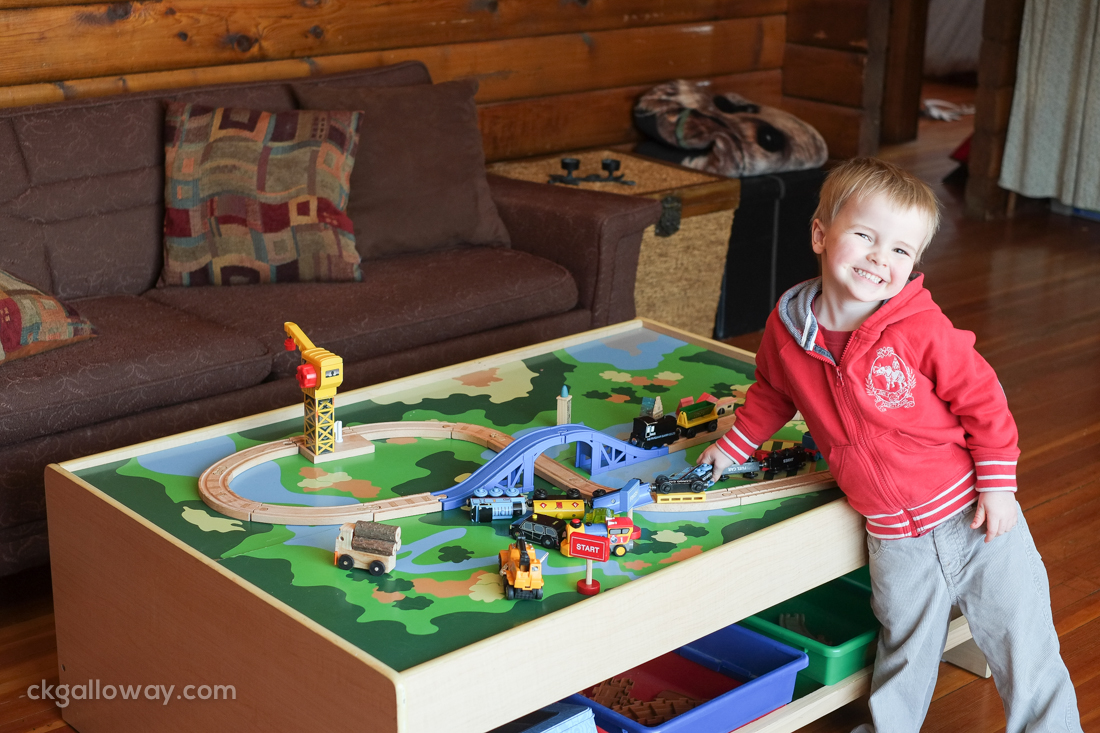 Now, not only do we have a coffee table, but Oscar can play with his train set without having to bend over or crouch.
Why is it that kids get so much more delight from a train table than just playing trains on the floor? It's one of those mysteries of life. I'm just glad to see him happy.
I mean, look at this kid, isn't he adorable?